Software features - Groups and limits
Groups and Limits management features
Introduce flexible asset grouping and investment constraints
The addition of investment constraints applied to asset groups can be the key difference between a purely academic and a truly practical portfolio optimization model.
---
Manage asset groups and group categories
OptiFolio lets you create as many groups as needed, and organize them into categories for easy reference.
---
Manage investment limits and limit categories
Create your own investment constraints referred to individual assets or assets groups.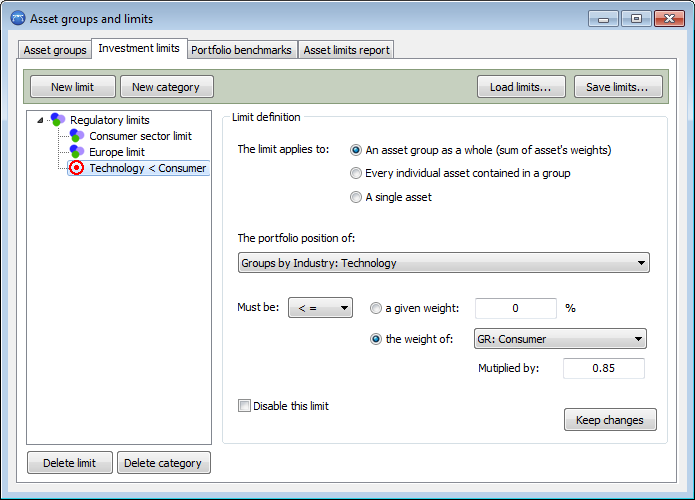 You can also introduce turnover limits referred to portfolio benchmarks, or limits applied to total risk and return.